Escape the crowds, make your hipster friend go "Sia la" or a unique first date? Here's Singapore's coolest hidden restaurants, from an izakaya concealed behind a nondescript wall in a faded mall, to an innovative contemporary western restaurant in a residential neighbourhood, you never know they exist until now!
1.The Dragon Chamber: Secret Restaurant Hidden Behind A Kopitiam Fridge At Boat Quay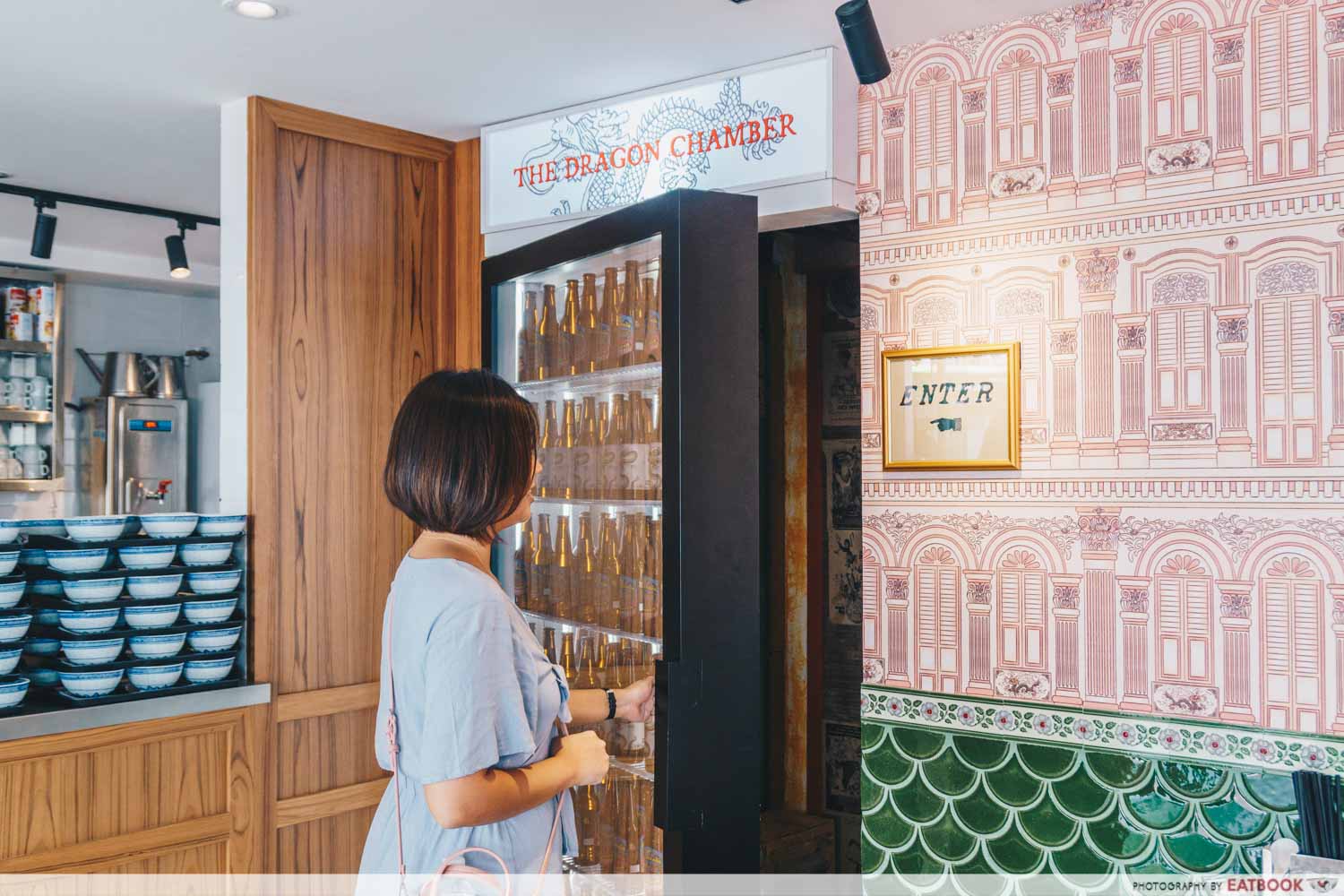 With an entrance masked as a fridge door at a wanton mee stall, The Dragon Chamber is a new restaurant for (secret) gatherings. It is formerly housed in Plaza Singapura, has relocated to the back of a coffee shop along Circular Road.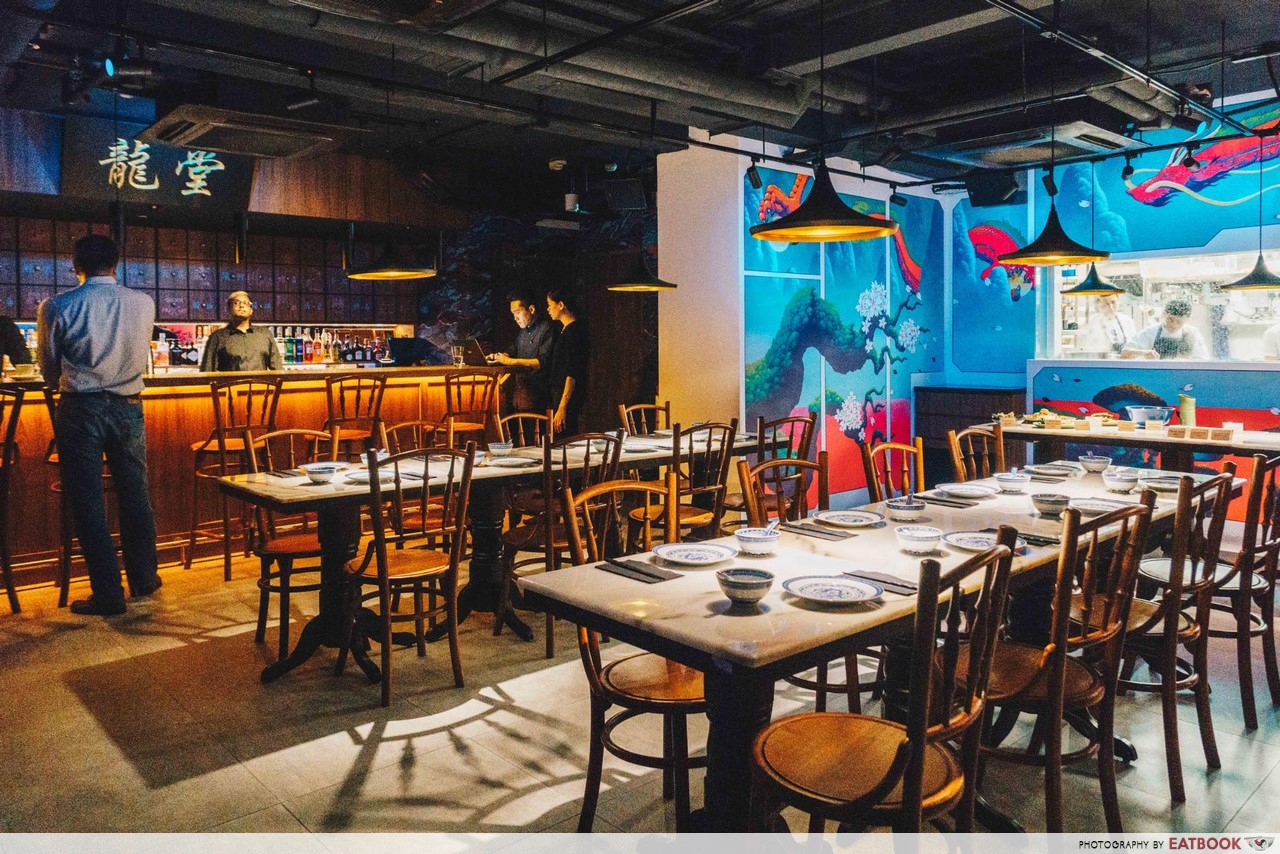 This 45-seater chinese restaurant is armed with a menu full of exotic meats such as braised crocodile feet and roasted pig's tail. The coffee shop front, also managed by the group behind The Dragon Chamber, doubles as a wanton mee stall in the morning and a bar at night.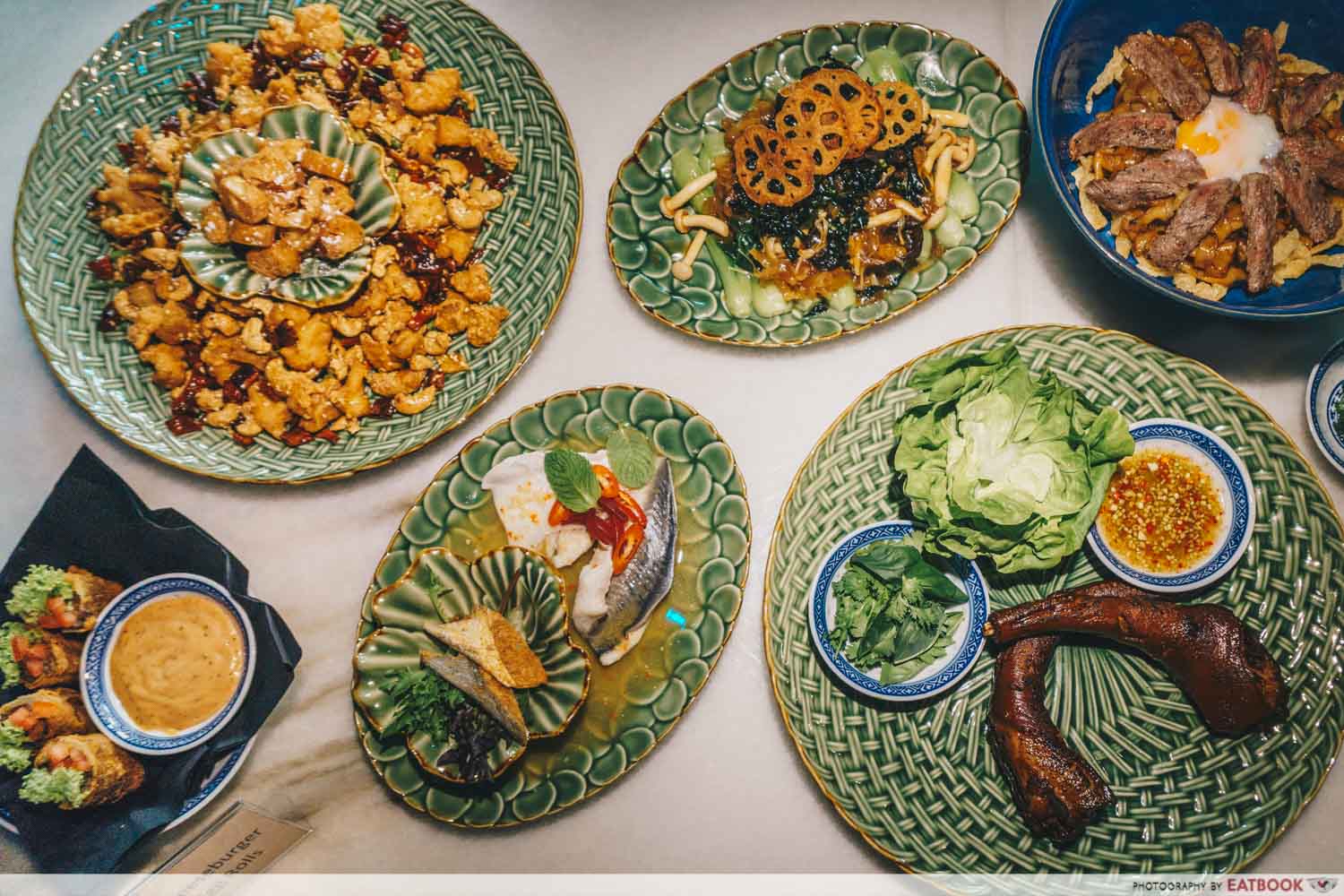 Address: 2 Circular Rd, Singapore 049358 | Email: contact@thedragonchamber.com  
Website: Dragon Chamber
2.Bincho
During the day, Hua Bee is like a regular Kopitiam that serves traditional kaya toasts and their famous mee pok noodles. But by night, the 70-year-old coffee shop transform to Bincho, a modern Japanese yakitori joint. This  unique hide out is only accessible after 6pm by the backdoor where diners are invited to an industrial-styled chamber of copper and dim lights. The open yakitori bar is manned by chef Asai Masashi who offers some unique takes on grills such as chicken breast with raclette cheese and chicken wings stuffed with mentaiko.
A quick tip: head to the carpark at the back of the coffee shop, the door to Bincho is surrounded by aircon vents.
3. Flying Squirrel
Blink and you may miss The Flying Squirrel.
Look out for TFS signboard when you're walking along Amoy Street. You may simply miss the entrance which is in the left fork.
The hip sushi joint with a concrete-meets-brick interior has its entrance tucked away in a narrow alley off Amoy Street. The half-a-shophouse space is narrow but cosy. Reservations certainly required as they only sit about 30 diners max. The bar seats didn't look that comfortable and I saw no place for precious bags to be placed. The good thing is that you'd get to see your sushi being prepared behind the counter. 
Savour Japanese fusion food here, especially its chirashi dons (sashimi rice bowls).
Nearest MRT station: Telok Ayer
Address: 92 Amoy Street #01-02, Singapore

Contact: reservations@theflyingsquirrel.com.sg +65 6226 2203
Website: The Flying Squirrel
4. Burger Joint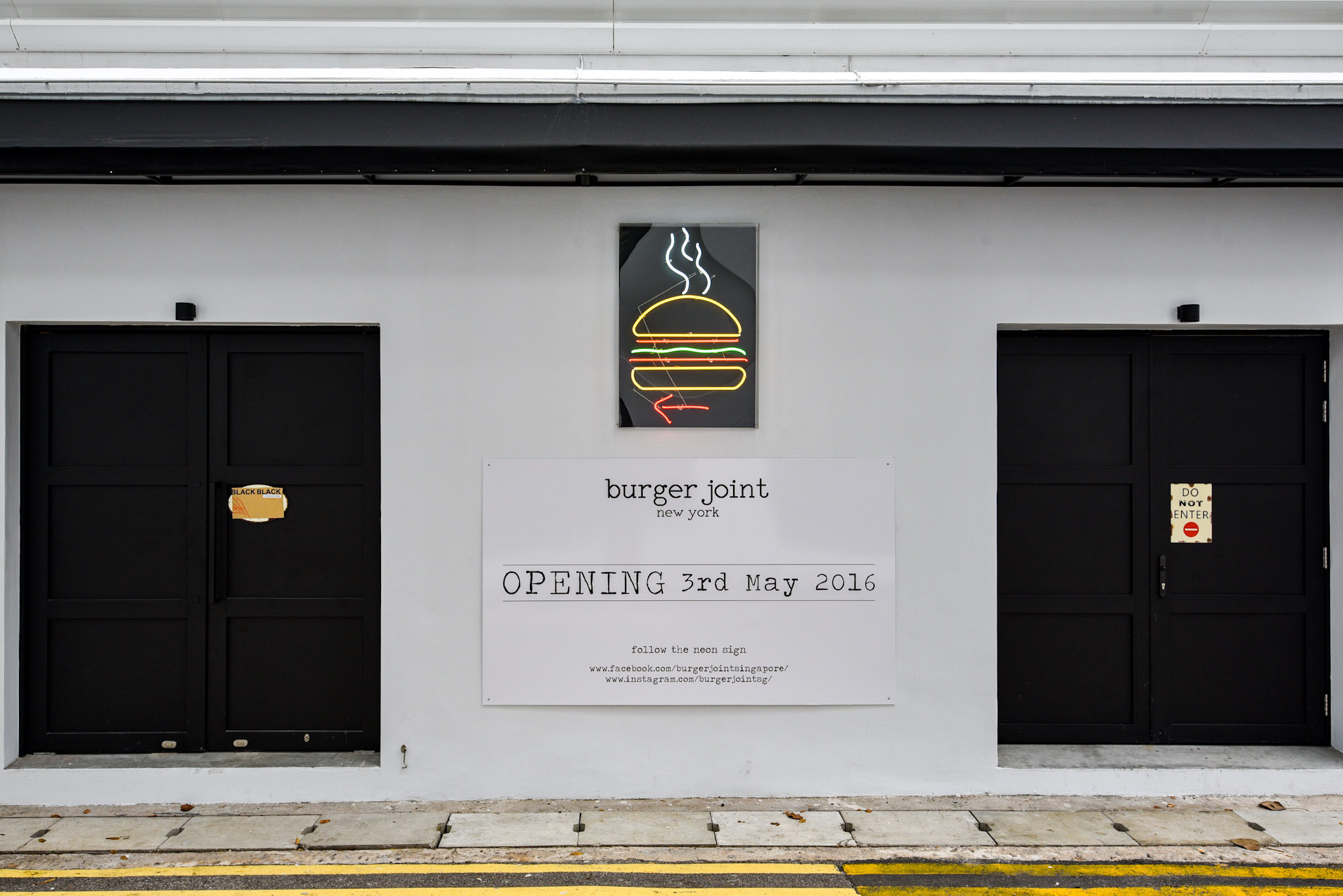 Originated from  New York, this Burger Joint operates with an unassuming front, with the front entrance located in the back alley  of a shophouse in Amoy Street. The cult burger restaurant  can only be identified by a neon sign and a small 'Welcome' sticker stuck on the heavy bunker doors.
Push pass the doors and thick velvet curtains will reveal a relatively well-lit restaurant with graffiti scattered all over the walls.
There are several cheeseburgers to pick from the menu (scribbled down on cardboard). Go for the 'full works' — lettuce, tomato, onions, pickles, mustard, and ketchup — with your burger. The bar here is stocked with 18 craft beers and a great selection of whiskey and bourbon. Their milkshakes is pretty good too. Gym tomorrow la.
Nearest MRT station: Telok Ayer
Address: 115 Amoy St, #01-03, Singapore 069935

Contact: 6221 8648
Website: Burger Joint
5. Kabuke
Climb up a narrow flight of stairs in a heritage shophouse along Telok Ayer Street, this Japanese gastrobar is well known from the working crowd around.
Drawing inspiration from the classical Japanese performance of kabuki, each dish is matched with the bar's range of Sake pours to create a memorable dining experience. Guests can also design their own sake flight ($24) – which consists of a selection of three sake pours to your choosing.
The food is delicious with lots of premium sake choices. For those who want to get into sake, this is the place to be.
Nearest MRT station: Telok Ayer
Address: 200A Telok Ayer St, Singapore 068638

Contact: ​8822 5525 connect@kabuke.sg
Website: Kabuke
6.Woody Family Cafe, Sembawang
Woody Family Cafe is a well-hidden secret among those who don't stay on the edge of the island. Tucked in a residential area near Sembawang Park, every last inch of the family-owned and -operated eatery is decked out with eye-catching decor and vintage paraphernalia.
Woody has an extensive menu offering authentic Peranakan fare, mod-fusion desserts like ondeh ondeh cakes, and everything else both local and Western in between. You can definitely find something for everyone's taste bud.
Nearest MRT station: Canberra MRT Station
Address: 12F Andrews Ave, Singapore 759930

Contact: ​yeojenny@woodypubcafe.com.sg
Website: Woody Family Cafe
7. The coconut Club
Coconut Club  specialize in one thing: nasi lemak, a platter of fluffy coconut rice topped with a fried egg, fried chicken, and a heaping portion of fried peanuts and anchovies. Using special type of rice and a unique strain of coconuts that they milk in-house, the have level up this common dish into something Oh la la.
The restaurant feels a little old-timey in a cool way, like a grandpa at a craps table, and is walk-in only, so try not to go with too many people or just split your group into teams.
7. The Wildseed Cafe & Bar
Wildseed Cafe and Bar, a hidden surprise located within a colonial-style heritage houses at Seletar Aerospace Park, is one place that is hard to assess if you are not driving. The area is scenic and spacious, with a few other restaurants within the area.
Wildseed Cafe & Bar itself sits in the same building as the SummerHouse, with The Summerhouse located on the upper floor of this charming bungalow. Wildseed Cafe & Bar is both a brunch spot and a laid-back patisserie that serves coffee and cakes. It turns into a bistro bar in the evenings, offering garden-inspired cocktails and meats fresh off the grill.
Nearest MRT station: Drive or GoJek Bro, no Mrt around.
Address: Level 1, 3 Park Lane, Seletar Aerospace Dr, Park, 798387

Contact: 8126 7524 | wildseed@thesummerhouse.sg
Website: Wild Seed Cafe
8. Hush20
Hush20 is a pop-up restaurants that is set in a shophouse on Bukit Pasoh Road, taking up the back half of another restaurant bar (which shall remain unnamed, you go see la?).
Presenting a new menu each month that'll run for just 20 days straight with the capacity to seat 20 people a night, this intimate restaurant is good to bring your date for a romantic evening.
 

 

View this post on Instagram

 
Nearest MRT station: Outram Park Mrt
Address: 14 Bukit Pasoh Rd, Duxton Park Entrance, Singapore 089828
Contact: WA +65 8127 2728
Website: Hush20
9. The Coastal Settlement 
Hidden in the outskirts of Changi is The Coastal Settlement.
To describe this place as eclectic would be an understatement. Quirky might be more accurate – but in a nice way.
At this cosy little spot, you'll find tonnes of vintage knick-knacks and quirky decor on display. Food-wise, expect honest comfort food, including burgers and pizzas, as well as local favourites like curry chicken and nasi lemak.
Nearest MRT station: Gojek Bro, no Mrt around
Address: 200 Netheravon Rd, Singapore 508529
Contact: 6475 0200 | enquiry@tcsmailbox.com
Website: The Coastal Settlement
10. Tamarind Hill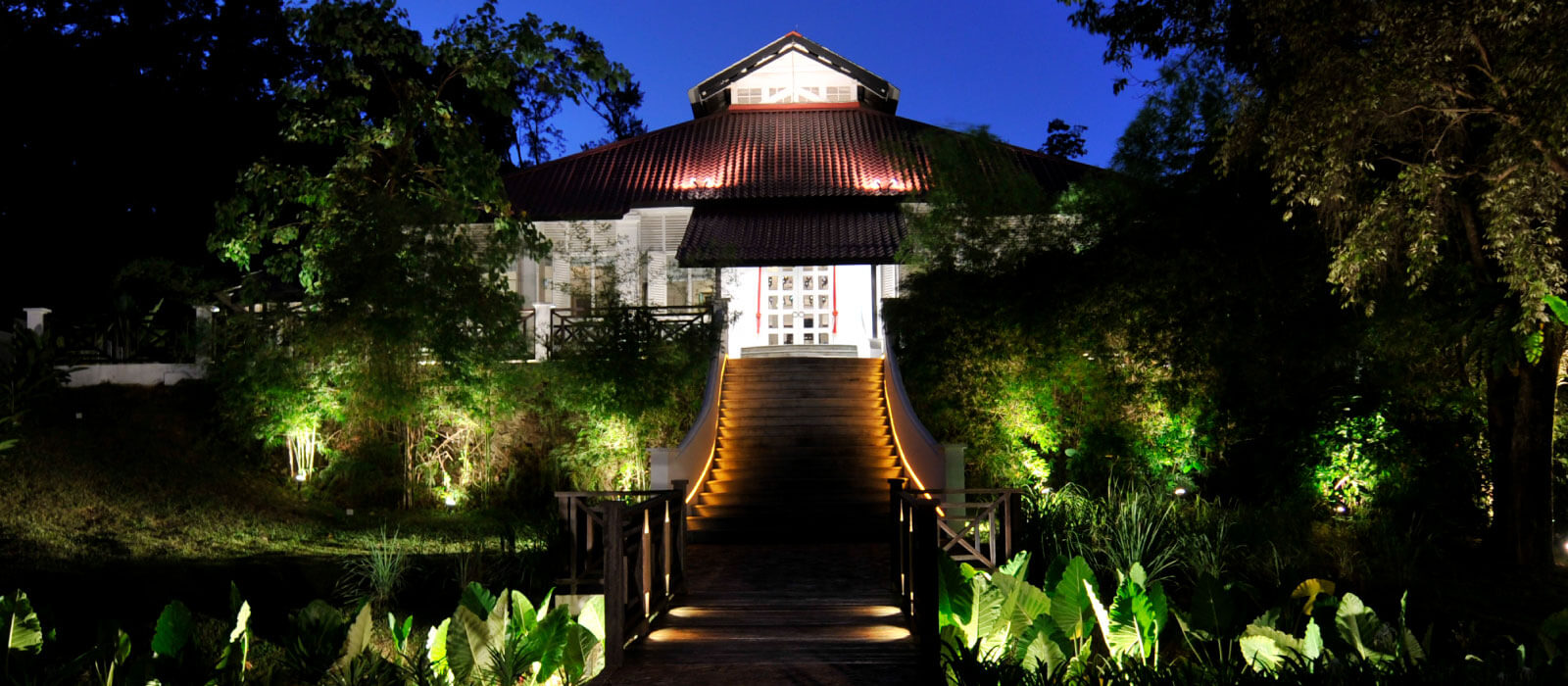 Located at the peak of Labrador Nature Reserve, Tamarind Hill Singapore has been around for a long time dishing out authentic Thai food. Part of the Samadhi Retreats group, Tamarind Hill is the only restaurant in Singapore, with another four restaurants in Kuala Lumpur.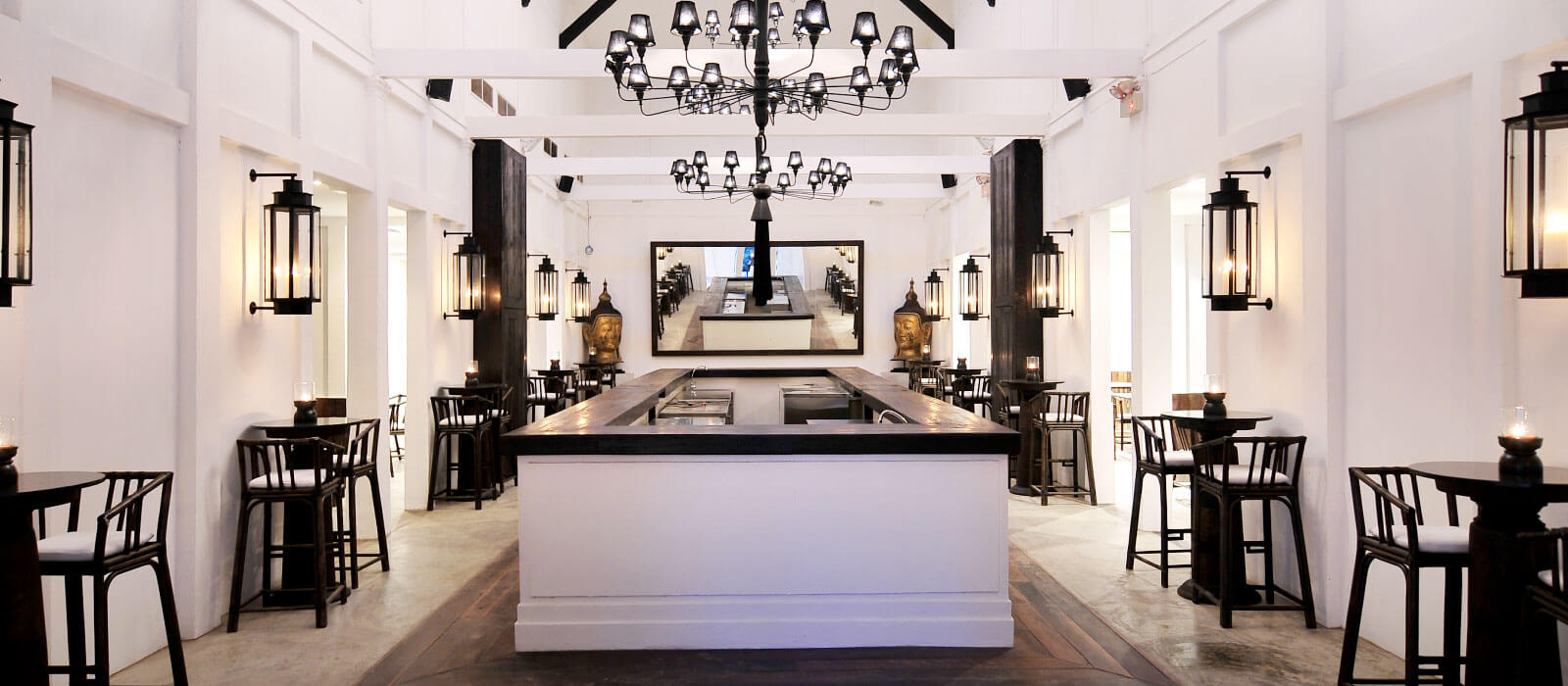 This fine dining Thai restaurant serves up authentic Thai cuisine with choices even for vegetarians. It is divided into sections – appetizers, salads, soups, curries, seafood and crustacean, poultry, meat and game, beef and lamb, vegetables, rice, vegetarian menu and dessert.  Take note, spray some insect repellent since the area is prone to mosquitoes. 
Nearest MRT station: Labrador Park Mrt
Address: 30 Labrador Villa Rd, Singapore 119189
Contact: 6278 6364 | thsg@tamarindrestaurants.com
Website: Tamarind Hill